Increase profitability:
making your karaoke box count
You've made the leap to open a karaoke box and you've already got happy, returning customers and soaring reviews. Great, you're well on your way to quickly turning a profit!
Karaoke boxes report high ROI, but ensuring that you are getting the most out of them can be the difference between a good business and a thriving lucrative one.
In this article, we'll provide you with some pointers to make your karaoke boxes count!
Set up a room schedule and routine
One of the best ways to increase profit is to make sure you're running the karaoke rooms as optimally as possible.
Firstly, take a look at your scheduling.
If you have multiple boxes, consider alternating session times so that you can. For example, alternate starting session times by 10 minutes for each room in order to give you and your staff proper time to welcome each group without losing time.
Prep for cleaning a few minutes before a session ends and reduce cleaning time to 10-15 minutes in between sessions.
And don't neglect room maintenance! Run a quick, daily, technical check of all rooms before opening in order to avoid time-consuming surprises during a session.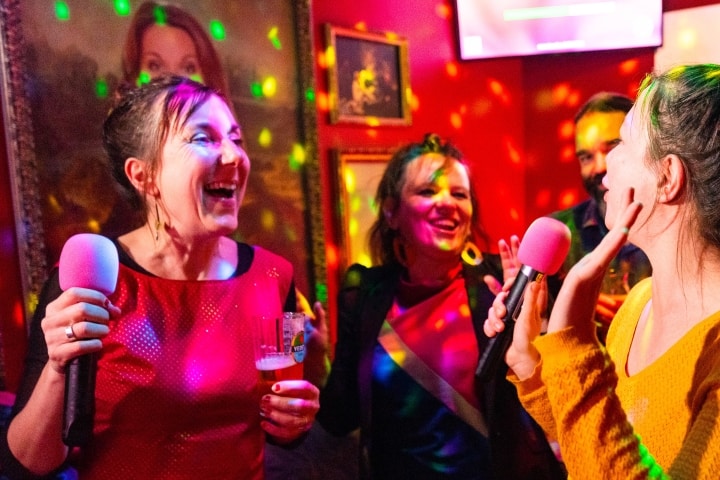 Offer packaged experiences
Proposing packages for the different celebratory events is a great way to attract new groups of people that might not otherwise have booked a karaoke session.
Create an offer that handles the planning for your customer.

For example, a Bridal Shower package could include balloons, bridal sashes, champagne, snacks and a customized playlist. Birthdays, retirement, weddings, bachelor(ette) parties…..options abound!
And don't neglect team-buildings! Reach out to businesses in the area and offer a team-building experience with special business rates.
Boost marketing efforts
Implementing a marketing outreach program can create loyal, returning customers and boost occupancy and return rates.
Consider email campaigns to keep existing clients abrest of new songs, menu additions, and reminders about packaged offers.
Check out our article with online tools and apps to automate a karaoke room here.
Propose open mic night
If you've got the space, why not host an open mic night. It's a great way to welcome the public to discover your venue and the karaoke boxes while staying in the theme of music.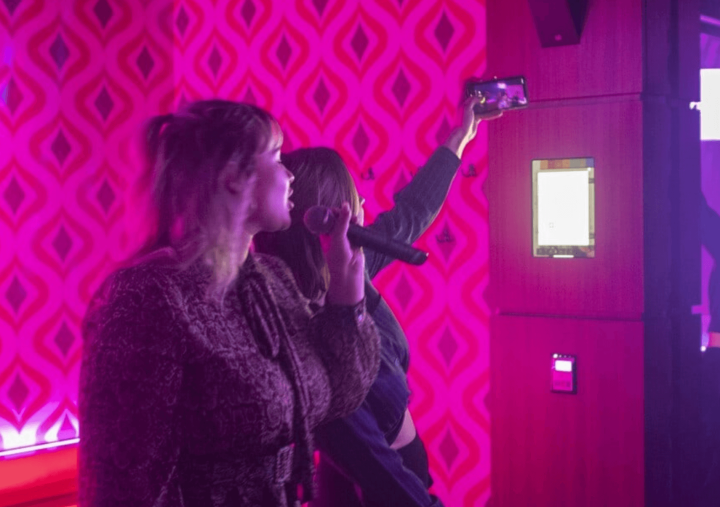 Encourage content sharing
An Instagram, TikTok or Facebook page is a must for any karaoke business. Grow your karaoke business by encouraging customers to share photos and stories in order to, reach potential new clients, and reactivate old ones. The added bonus? It creates free content for your business without ever needing to lift a finger.
Post hashtag reminders around your venue or use the KaraFun Business App Scrolling Banner Feature to display the reminder during any karaoke session.
Adapt pricing
Consider session pricing based on high-occupancy days and adapt to reflect the demand of weekdays and the season.
Depending on your city and business, weekday, day-time sessions can range from 5-10€ per person with nightly weekend sessions at 10-20€ per person.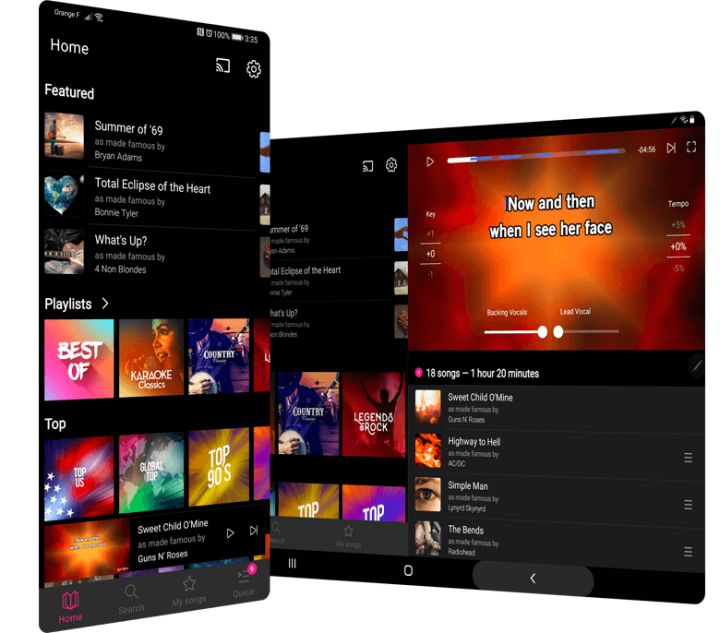 Get to know the KaraFun Business App
The KaraFun Business App was designed to help you worry less about running a karaoke room so you could concentrate on running your business.
Familiarize yourself with features like the Session Timer, in-App Volume, and Password-Protected settings in order to make the most of the app.
How do you grow your karaoke box business?
Share your ideas with us at business@karafun.com.