Best apps to run a karaoke box business
Whether you are running an FEC or other multi-activity complex or just opening a karaoke bar, automating your karaoke boxes can contribute to a better customer experience, smoother daily operations, and a better ROI.
Below are some best practices to automate your karaoke rooms with some software and application suggestions to get the job done easily!
Online reservation
Avoid the hassle of over-the-phone reservations. Opt for an online reservation system so customers can book a karaoke session directly via your website. Stop chasing payments and save time so staff can concentrate on providing superior service. Many booking platforms exist, but consider one that allows for payment in full or, at minimum, a deposit in advance.
Online booking platforms:
Resy, Wisely, Tock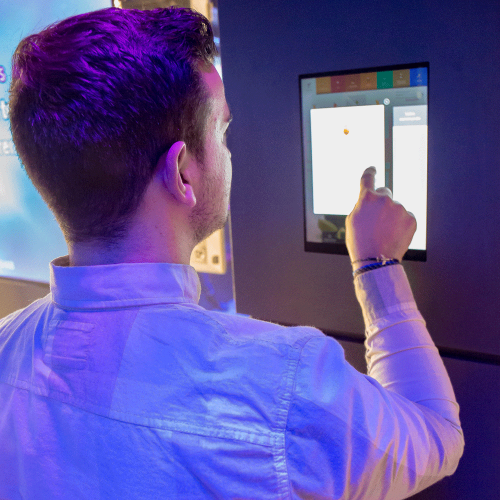 In-room food & beverage service
In-room service can be credited with a potential increase of 34% in Food & Beverage sales. Budget-friendly options exist (passing by the karaoke room for drink orders every 30 minutes, installing a doorbell alert system, ....) but modernizing and automating this option is a great way to further increase revenue and optimize time.
Several apps exist to provide a menu in the room with ticketing system sending orders directly to the bar.
Go one step further and provide in-room contactless payment. It facilitates order and avoids awkward divvying up of tabs after a karaoke session.
Self-service menu kiosk apps:
Bite, Toast, Light Speed, Tabesto (E.U. only)
Bonus: marketing outreach
The following online platforms are great (and often free!) services to help automate your marketing efforts and promote your business.
Canva: create marketing materials, social media designs and branding elements in a snap.
Mail Chimp: outreach email marketing for businesses. Keep your customers abreast of new songs, happy hours, etc.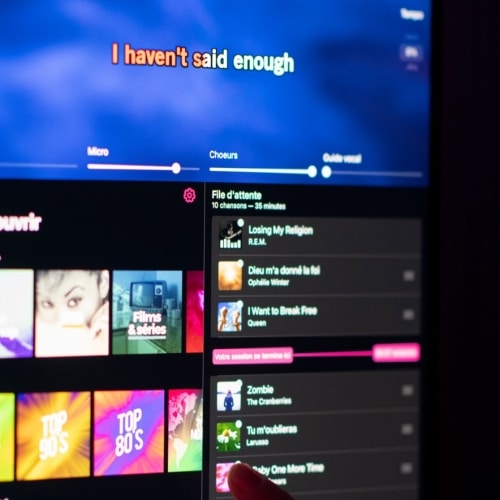 KaraFun Business App
It may be a no-brainer, but making sure you have the right app to run your karaoke room is essential.
At KaraFun Business, our our dedicated app for karaoke boxes includes features to help run a karaoke box with minimal interaction and an easy-to-use interface that customers can quickly understand.
Take advantage of the Session Timer in order to program karaoke sessions avoids you needing to track sessions.
Automatic song additions and no downloading make it so you'll always have the latest song additions, just by opening the app.
Offline sync of the most popular tracks assures you'll always be protected with the best karaoke songs no matter if an internet issue unexpectedly arises.
Questions about automating your karaoke box?
Get in touch at business@karafun.com or follow us on Linkedin.