Spotlight on Casanova Karaoke Lounges
KaraFun Business's first exchanges with Evan M., manager of Casanova Karaoke Lounges, started pre-Covid.
The idea: bring a chic, boho inspired lounge where customers could relax around shared plates, craft cocktails and a modern singing experience.
Fast-forward almost 2 years later and Casanova Lounges of Casablanca Bar was born.
Five luxurious private karaoke suites (3 small for up to 8 guests and 2 large for 15) for customers in the Bishop Arts, Texas USA can book 2-hour sessions.
We sat down with Evan to discuss how he's changing the idea of karaoke one song at a time.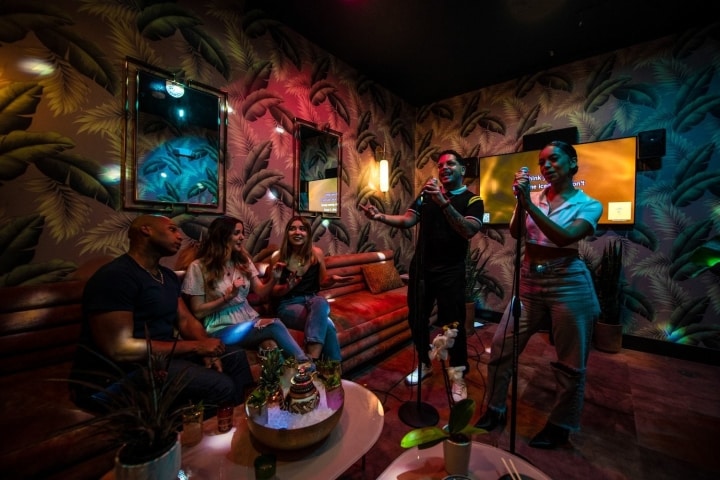 Best Practices
With five karaoke rooms and a bustling restaurant and bar to boot, it's important for Evan and his team to prep before opening.
What daily practices have you implemented before opening?
We have a Karaoke Lounge Manager on staff that sets up the rooms each day and oversees operations.

We do a daily check of all the equipment to make sure it is functioning, we connect all the iPads to the rooms (we store them in a locked media box to charge overnight), and we make sure all microphones and equipment have been sanitized.
The Casanova Team prefers to play it safe and schedules a 30-minute gap in between each 2-hour karaoke reservation to allow adequate time for clean up, sanitation, and preparation for its next group.
But as Evan points out "we also needed more time in between groups because some groups will beg for "Just one more song! Please!"
What are your staffing needs and responsibilities?
We've found that one server can manage about 2-3 rooms. We see a lot of food and beverage sales and recommend a call button in the room that alerts the server. Our Karaoke Lounge Manager walks the guests into the room and sets the Session Timer, we have a quick 1-minute tutorial of how to use the app as well as how to order food and drinks. We find that this is suitable.
Experience is key
It's important to provide a great experience according to Evan.
If they [customers] have a great experience, they tell everyone! We get a lot of return guests or friends of past guests that go in a little shy and come out energized! Everyone has a lot of energy when they leave!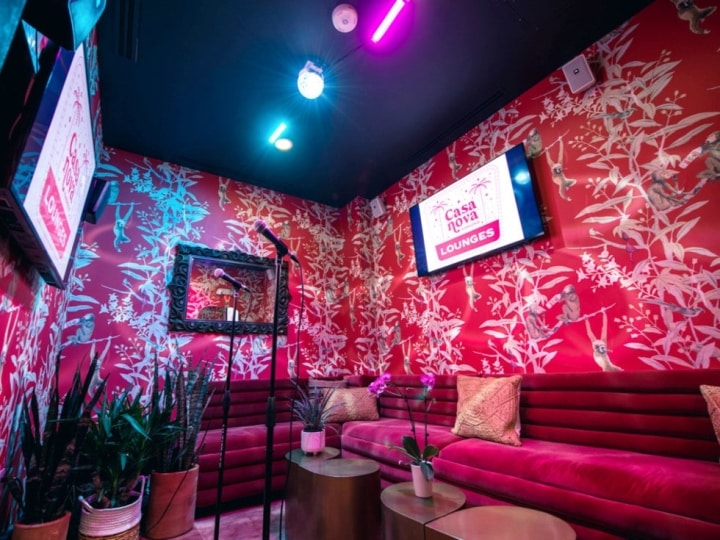 The business behind the boxes
What boxes are the most profitable?
We see an average group size of 7-10 guests [and they book] usually larger boxes. The bigger boxes sell out quicker, mostly from pre-bookings, and guests stay longer during weekends dinner time/late night.
How long did it take to create your karaoke boxes?
It took us about a month to build out all the technology in the rooms and program it all to integrate.
Any tips, tricks or information for someone looking to open a karaoke box business?
Make sure the installation of all the tech equipment is done correctly and is simple to operate! Have an online reservation system (like Resy) to help organize the bookings!
Why did you choose KaraFun Business ?
Love the user-friendly app and the quality of the songs. Working with KaraFun Business has been a great experience and transitioning to KaraFun Business has been a breeze. Any issues communicated to their team receive immediate attention and are handled quickly.
Conclusion
The recipe for Casanova's success and weekends that are booked weeks in advance?
A great menu, chic environment, helpful staff, the right blend of songs, and an above-par karaoke room experience!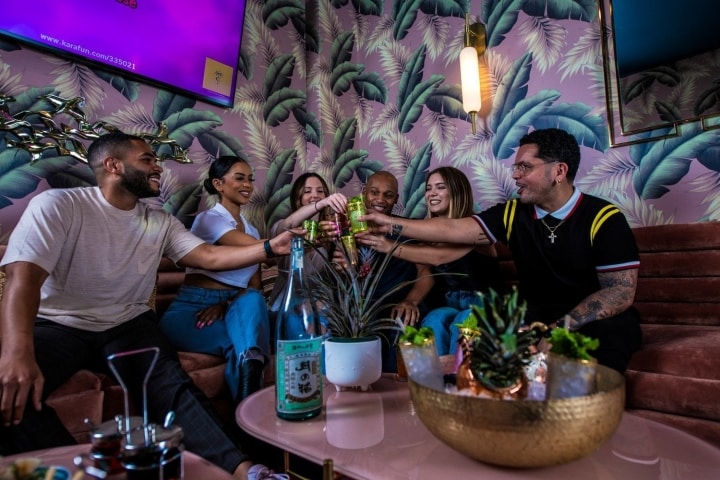 Congrats Evan and Team Casanova on your success!
Visit Casanova: here
Interested in starting your own karaoke box business?
Get in touch at business@karafun.com or follow us on Linkedin for industry news and updates!