Bowling, cinema, billiards, darts, escape games … the leisure and entertainment industries aren't lacking in options.
With so many, though, how do you choose the one that is best adapted for your business?
Whether you're looking to add a complementary activity to an already existing business or want to open a single activity business, opening a karaoke box is a great way to turn every last square meter into profit.
Any space is karaoke doable
Whether it is 50, 100 or 500 square feet (or 5, 10, or 50m2), karaoke rooms can easily be adapted to any space.
Medium size rooms of 8-12 persons have proven the most profitable, but small rooms of 2-6 persons are often the most booked.
Bonus tip: Calculate 10-15 square feet per person in order estimate room size (1-1.5m2 per person).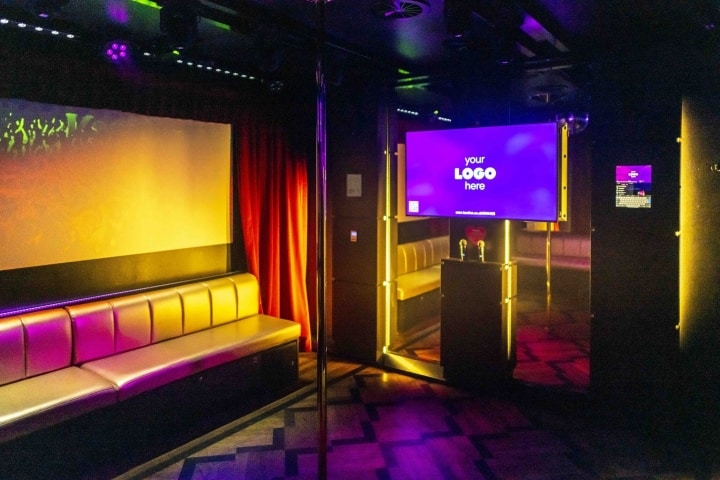 Easy set up
Construction and soundproofing of the karaoke box may require calling in a professional, but the materials and setting them up are a cinch. Thanks to years of research and our very own karaoke bars, we can provide you with all the resources to get you up and running in a snap.
One time cost and easy maintenance
A karaoke room can quickly be amortized and with the right quality materials will require nominal maintenance. The cost of a karaoke room will depend on your needs and budget (see our article on cost of a karaoke room here), but with an average ticket of 22€ per person, your karaoke room can be profitable in a relatively short period of time.

Minimal staffing
Karaoke rooms are self-operating and require minimal interaction from staff. Guests can be left to sing their hearts out during a karaoke session and staff is needed solely to welcome guests, clean rooms, and respond to food and beverage orders. On even the busiest of nights, one employee can handle 3-4 rooms on average.
High return rate
Karaoke keeps customers coming back for more. Not only is it adapted for people of all ages and for celebratory events (birthday and bachelor(ette) parties, team building...), it has a high customer return rate with 1 in 2 first-timers booking a second karaoke session. A song catalog that's continuously being updated with new tracks also contributes to a high return rate.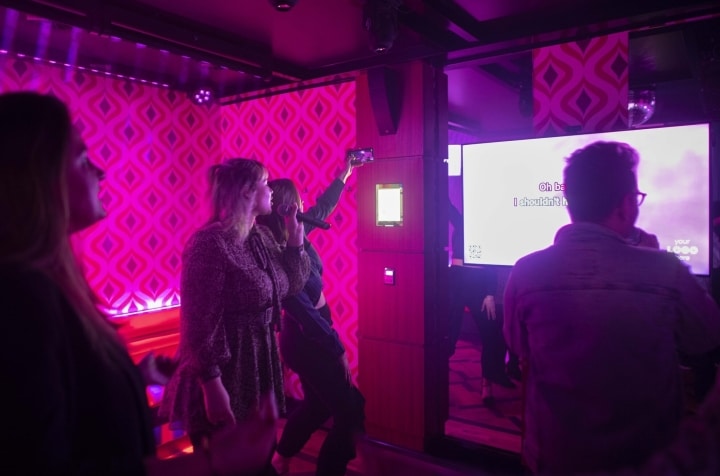 Stellar reviews and easy social media shares
Singing is fun and customers won't keep quiet about it. Karaoke has some of the highest client reviews of all leisure activities, with five-stars on Google and a top-rated nightlife award on TripAdvisor.
Not only are customers quick to share their opinions on ratings platforms, but they'll also be quick to share their karaoke room experiences via social media platforms.
Karaoke, it's the next big thing
Did we mention the karaoke craze?
Karaoke is booming. With a rise in TV game shows and singing apps, entertainment seekers are looking to sing. The karaoke market is expected to grow by $ 191.93 million between 2021-2024.
Ready to open your own karaoke box?
Get in touch with us at business@karafun.com or follow us on Linkedin for industry updates and news.