How do karaoke boxes work?
Hailing from Japan, karaoke boxes took flight in the mid-80s.
Lack of proper in-home soundproofing forced fans of the favorite pastime to seek venues and bars that had makeshift boxes where singing wouldn't be disruptive.
These makeshift boxes eventually turned into equipped pods, until the mid-90s when more professional solutions called "Karaoke Fun Centers" started popping up in various cities.
From there, the karaoke box was born (read the history of karaoke here).
Despite seeing huge success in the Eastern World since the 90s, the karaoke box craze has just recently hit the western world.
Estimates put the market value at $5,733.77 Million by 2024 (source: Market Research Future) and more and more karaoke boxes are opening all around the world.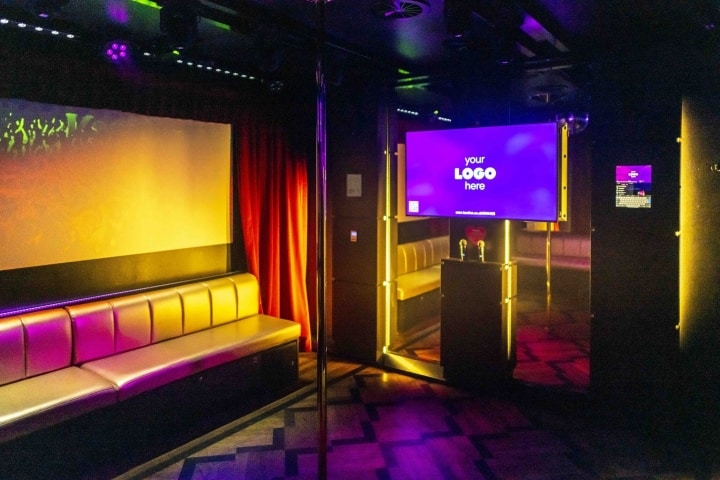 What is a karaoke box?
Commonly referred to as a karaoke box, but also known as a private karaoke suite, karaoke room, karaoke lounge or KTV, a karaoke box is a private space where karaoke is sung in a group and that can be rented for a period of time (normally 2 hours).
Karaoke boxes are perfect for any size from, no matter the square feet and can hold just 2 persons, up to 50+ persons (big enough for team buildings or to celebrate birthdays and even weddings.
Boxes can be thematic, decorated each with a different style. They can include motion-detected lights, fog machines, disco balls, and in-room food and beverage service to draw on the experience.
An across-the-board activity
While the majority of karaoke boxes are installed in karaoke bars or Family Entertainment Centers, karaoke boxes are quite versatile: restaurants, hotels, casinos, cruise lines, museums, and even airplanes are suited for karaoke rooms.
On average, venues dedicated entirely to the karaoke box activity install 5-6 rooms with venues having complimentary activities like bowling or laser tage installing 2-3 rooms on average.
How do karaoke boxes work?
With the right equipment and software, karaoke boxes can be completely self-operating.
After a staff member shows guests to the room and provides a quick explanation of how things work, a session timer can be set to automatically track and alert guests to the remaining time to sing. Guests will be notified of their last song, after which they will no longer have access to the song list.
Thanks to features like Password Protection and Guided Access, guests in the room will only be able to access the song catalog and the application, leaving your staff worry-free.
Promotional messages or customized text can be displayed across the screen to alert.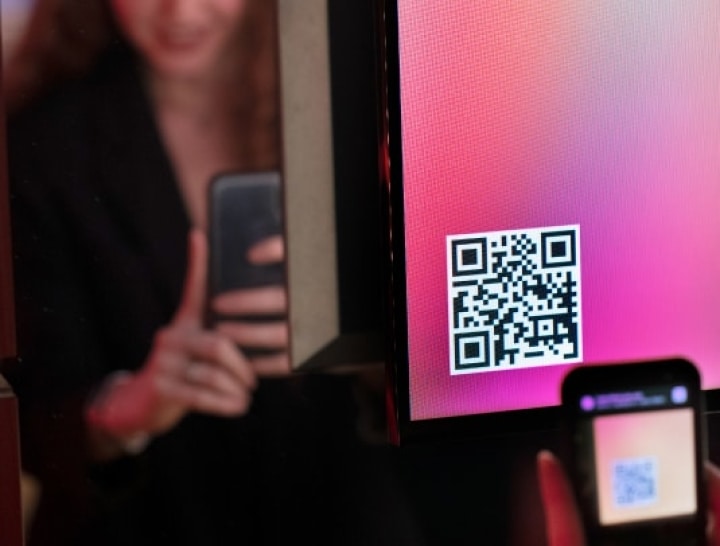 Guests can scan a QR code displayed on the screen with their smartphone in order to access songs, add to the playlist, and even send selfies.
Many karaoke box venues offer in-room food and beverage service that can account for up to 34% more in revenue. Display the menu in the room and hook up an order system (read our article here for system recommendations) in order to directly receive orders at the bar.
And that's it! Guests can sing their hearts out during a 2-3 hours karaoke session.
Ready to start singing in your own karaoke room?
Get in touch with us at business@karafun.com or follow us on Linkedin for industry news and updates.