5 useful (often overlooked) features for your karaoke business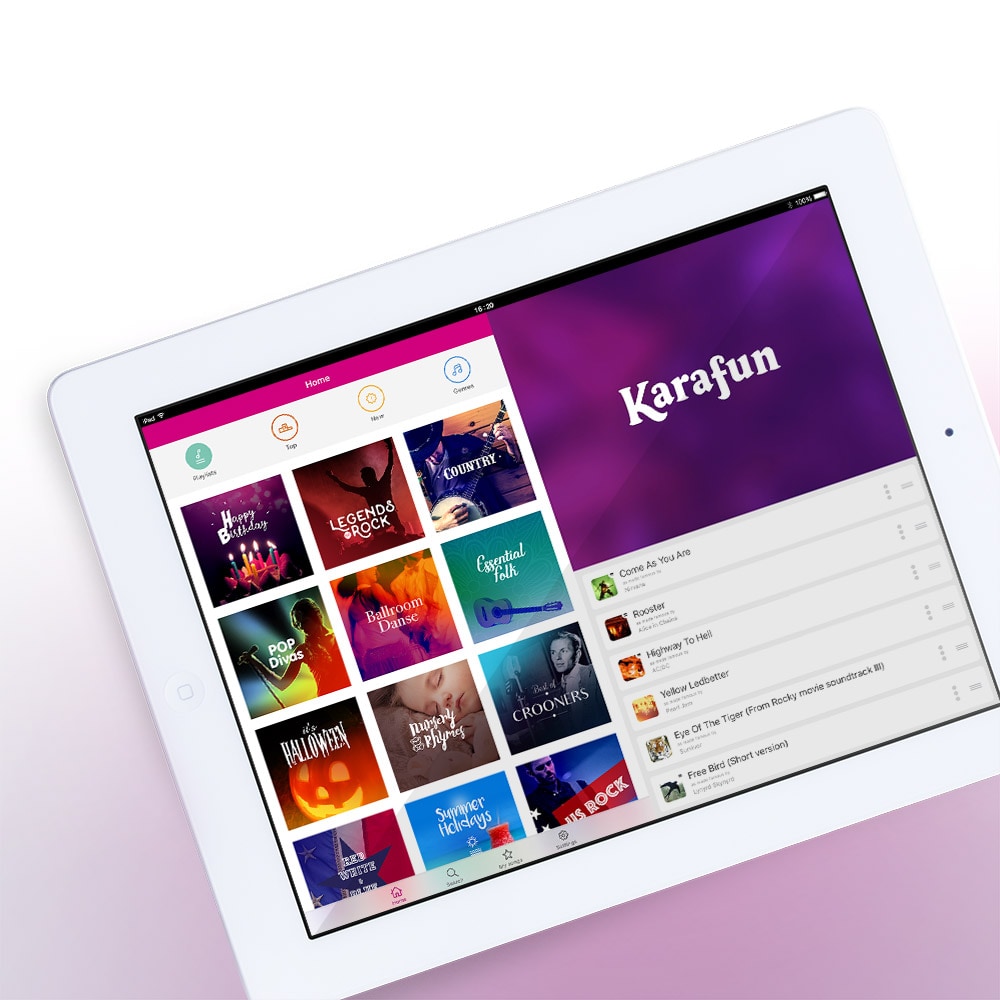 Backup singers have often got loads of talent but because of a bigger, more sensational star, their worth is often outshone.
The same goes for some of KaraFun Business's features. We've got the heavyweights (programming a karaoke session, password protected settings, offline mode, vocal volume adjustment and the dual display feature). But we've also got the backups, every bit as valuable in making your client's karaoke session unforgettable and running your karaoke box business a bit easier.
Here are 5 great features on KaraFun Business that are useful for your karaoke venue.
Photo upload
Hand's down, the KaraFun Business app remote feature is a star in its own right. Couple it with the possibility to upload any photos from a camera rolland you've got a bonafide super star. Your clients can upload any picture from your photo library or take one on the spot and have it displayed on the big screen.

To activate this feature for your karaoke room clients, turn on the remote from the KaraFun Business app in settings and activate this option under "Manage Permissions."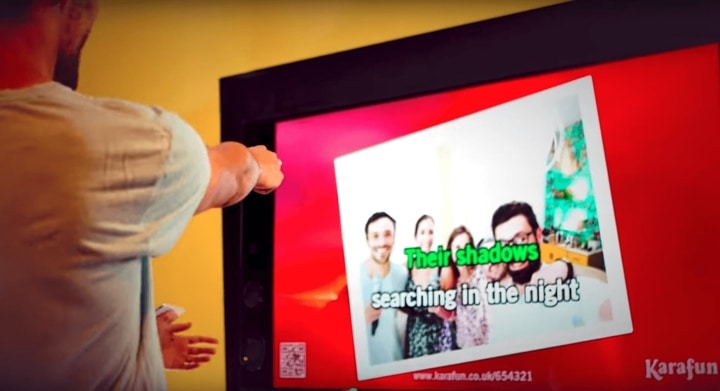 Background Music
With a little music playing in between songs or karaoke sessions, you'll avoid crickets chirping when your clients enter the karaoke room, after the session or in the case there is no song in the queue. Choose from five different tunes or select them all to play at random in between songs.
Activate this feature under Settings > Playback.
Reorder songs in the queue
This is a nice tip to share with your clients. After programming the karaoke session, you will see a red line in the queue indicating when a session will end. In the event that your clients have added too many songs and go over the allotted time, they can quickly and easily reorder the queue to change up the song sequence.
To use this feature, from within the queue, tap on the three bar icon to the right of the desired song, hold it down and drag the song to the desired place in the queue.
Swipe to add to the playlist
Swipe any song to the left to sync it to your offline songs or to the right to add it to the queue. Can't get more simple than that!

Scrolling banner
Activate the scrolling banner option and the name's of upcoming singers will scroll across the screen. Welcome your clients to the karaoke room by adding a custom message to be displayed. It's perfect for special occasions to wish a happy birthday or retirement or bachelor(ette) party or to promote your business (ex: Happy hour!).
Activate this feature under Settings > Pro > Scrolling Banner.
Questions about setting up a karaoke box business? Get in touch!
Don't hesitate to contact our team: business@karafun.com